From one bottle cooler or an entire
refrigeration suite
If you're looking to lease one product, or a whole range of bar and kitchen refrigeration, Foster and Gamko now offer the option to spread payments over 3 or 5 years.

The benefit of leasing is that you have access to premium equipment without the initial capital outlay associated with buying. Even better, its 100% tax deductable!
Smaller manageable payments for
kitchen and bar owners
Firstly, choose your product(s) and confirm the buying price with your authorised Foster and Gamko dealer, and then our finance manager will run a credit check before providing an agreement for a 3 or 5 year leasing plan. A three month deposit is required upon agreement and a direct debit will be set up to begin once your equipment is installed.
After the final monthly payment has been made, you have the option to return the equipment or pay an optional £75 fee to secure the continued, indefinite use of the equipment.
The leasing plan is offered in-house by ITW, a Fortune 250 company, which means that not only will you be dealing directly with us, it will also streamline the leasing process for you!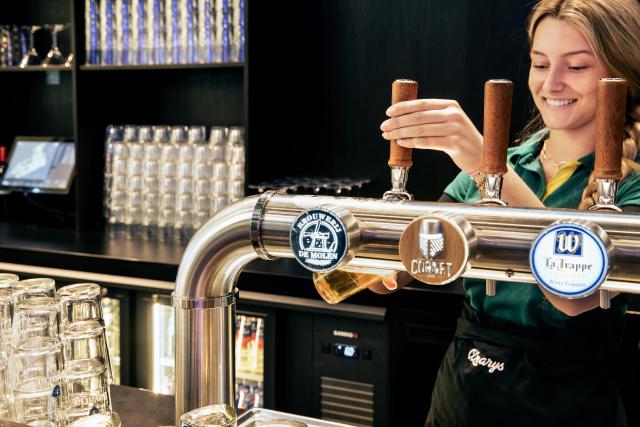 Customers can use both leasing and 0% interest-free credit on separate purchases.
Consider instead our 2 year 0% interest-free credit service, available across Foster and Gamko.
The finance packages are an in-house ITW service; if standard terms don't suit your requirement, contact our Finance Manager by email enquiries@ITWLeasingUK.com or phone 0330 232 0222 for further support.
The standard deposit is equivalent to 3 months of payments which covers the final 3 months of the agreement term.
Your leasing agreement will be a fixed rate, based on the price you'd buy the equipment for outright.
There is flexibility, depending upon what you would like to do:
1. Renew your leasing agreement, receive brand new products on a new agreement whilst we will remove the old unit at the same time.
2. Secure indefinite use of the existing unit by paying a one-off £75 fee. This entitles you to continue leasing the machine without paying any further monthly charges. You shall still remain responsible for the maintenance of the unit.
3. At the end of the lease you can arrange for the unit to be returned to ITW or request us to collect it, the cost of which shall be chargeable.
Terms and conditions apply.