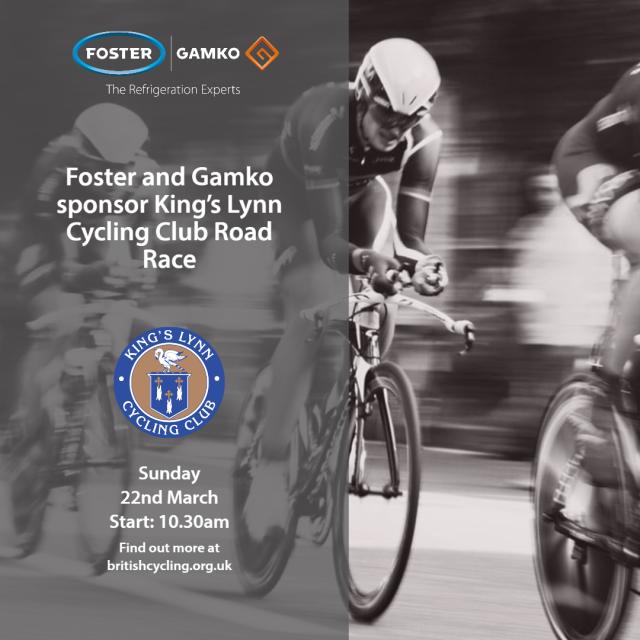 Foster and Gamko sponsor King's Lynn
Cycling Club event
The category 3 and 4 road race takes place on Sunday 22nd March. The new seven lap course on flat terrain is described by KLCC as "very fast and ending with an interesting sprint to the finish line".
"Cycling is a passion for many of the team at Foster and Gamko, so sponsoring an event like this was an easy decision," said Chris Playford, Market and Development Director for Foster and Gamko.
This event forms part of the Eastern Region Sporting Competition. Closing date for entry is 2nd March. Entry on the day will be available up to the maximum allowed limit.
For more information or to enter, visit British Cycling.