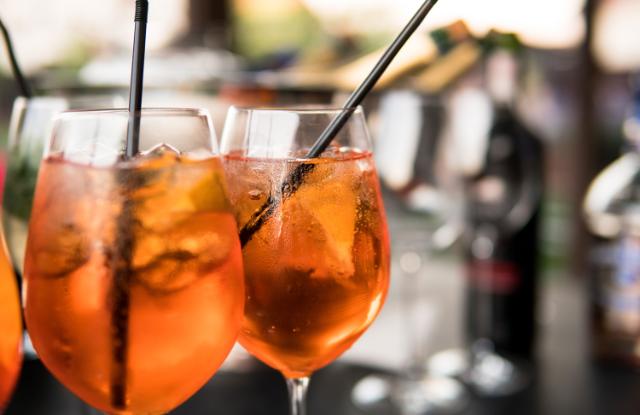 Is your bottle cooler ready
for summer?
With long summer evenings in everyone's minds, it's the perfect time to ensure your bar is ready for action. If your bottle coolers need a little TLC, then read on!
We've put together five helpful tips, so you start your busy season on the right note. Follow them and you'll be prepared to serve perfectly chilled drinks during the long, (hopefully) hot summer.
Cleaning the condenser
The condenser ensures that heat can dissipate, leaving your machine working despite the high temperatures outside. We recommend regular cleaning your condenser. Use a brush to clean the condenser from the bottom up. Then use a vacuum cleaner to ensure dust doesn't enter the fan. Afterwards, shine a light on the condenser to check that all the dust has been removed.
Check the gaskets
Gaskets ensure doors and drawers seal tightly – damaged gaskets can lead to chilled air escaping the bottle cooler, which in turn leads to condensation and unnecessarily high energy usage.

Before a busy summer, check that the gaskets are intact and not showing signs of wear and tear. Gaskets can be easily replaced if needed, as demonstrated below.
Check shelves, trays and drawers
Make sure that all trays and shelves are securely fixed so they won't tip and cause bottles to fall out when your staff are rushing to fulfil orders during peak summer periods.

Also, check that the wheels and drawer runners are well lubricated for smooth drawer openings.
Keep the evaporator clear
During busy summer days, you want to cool as many drinks as you can as quickly as possible quickly. But don't overload your bottle cooler – remember air still needs to be able to flow around the bottles and cans to keep them cool. Remind your staff that the evaporator in the refrigerator should never be obstructed – if it is, it can lead to the bottle cooler working less efficiently, costing you more money.
Train your staff
Help make staff aware of how their habits and behaviour can affect your bottle coolers. We've included three additional helpful tips:
Three handy tips:
Make sure that your staff replenishes the bottle cooler after closing time, so stock is ready for the next day. If it is done the next morning or afternoon, despite our fast cool-down time, you can run the risk that the drinks aren't quite at the right temperature when the customer orders.

Remind staff to close the fridge door. If the door is left ajar, warm air is drawn in and the evaporator continues to cool, increasing the chance that it will freeze.
Make staff aware that it is better to limit the number of times they open the fridge during busy period as much as possible. Try to combine multiple orders so that you open the door once, meaning less cold air can escape from the fridge.
By maintaining your equipment, you are extending its lifetime and saving yourself money in the long run. Our equipment is designed to last - after all, during our anniversary celebrations, we found a working bottle cooler dating from 1975!