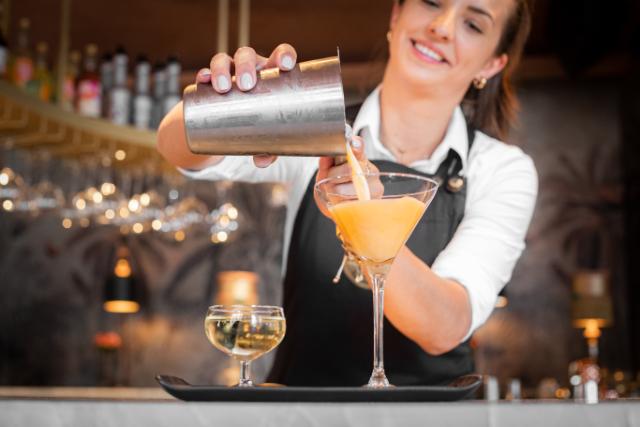 Creating the perfect serve
"Nobody likes a warm cocktail," says Tess Posthumus, recent winner of the International Bartender of the Year award and bartender-owner of Flying Dutchmen Cocktails in Amsterdam. "The perfect serve starts at a great bar with the right cooling system. It's not just the drinks, garnishes and glasses that have to be cool - the bar staff must keep their cool as well."
Gamko's go-to cocktail making expert, Tess, is here to share her advice, secrets of success and equipment essentials to help you keep cool. The first of three cocktail features begin with the perfect serve.
Getting it right, first time and every time
By definition, "with the perfect serve everything must be flawless: the drink, the glass, the garnish, the presentation and, of course, the bartender. Unamicable service from behind the bar will guarantee that punters won't stay for long, and certainly not order a second drink. Everything has to be spot on."
People often visit cocktail bars for fun, theatrics and atmosphere. Bar staff can really make this experience by practising some basic principles. Be friendly and flexible towards the customers' needs, know your drinks, keep the bar clean and be professional. With your expert team in place, you'll be on your way to providing the perfect serve.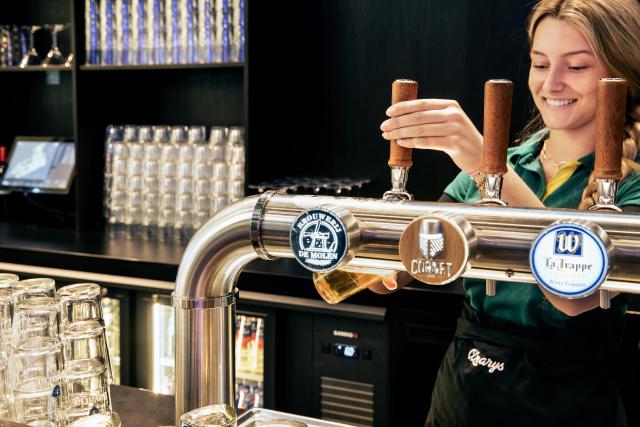 Icy cold glasses
Bar refrigeration equipment is used not only to keep beer, wine and fresh garnish cold, but also to freeze glasses. With service so important in our industry, seemingly small details such as a chilled glass can have a huge impact on the customers experience. Tess attests to this, "If my cocktails are made at the perfect temperature, I want it to reach the patron that way. If you serve a cold cocktail in a lukewarm glass, your cocktail will never be at the perfect temperature when it reaches the table."
Tess swears by the glass froster; a unit specifically designed to super chill glassware ready for service. "What a super invention! I put glasses that are hot from the dishwasher right into the glass froster and, in no time, they are cold." Tess also loves how using this equipment can save an extra step for her bartenders. "Normally you have to pre-chill your glasses with crushed ice during cocktail shakes to reach the perfect temperature. Only then can you serve the cocktail. It saves action and time when the glass is already cool" – an important relief for a bar as busy as the Flying Dutchmen.
According to Tess, chilled glasses are not only useful for cocktails. "We also serve beer, soft drinks and wine in glasses from the glass froster. White wine from a nice cold glass is delicious. And even if your white wine is at room temperature, you can serve the wine in a chilled glass, and you still have a wine at the right temperature." Tess also serves red wines in chilled glasses during the summer for a refreshing twist on a well-loved drink.
Cool Cocktail
Especially for Gamko, Tess developed the 'Cool Cocktail' with gin, lemon juice, orange syrup and egg whites. "The egg whites give the cocktail a very nice layer of foam. Finish the cocktail with soda water from the fridge to make it nice and fresh. Of course, you do the serving in a frosted glass. To dot the 'i' and cross the 't', garnish the cocktail with a little fresh mint and a nice edible flower."
Flawless flexibility
Gamko's Flexbar system allows you to seamlessly process freshly washed glasses from racks, to frosters, to service in one clean movement. Giving your team an efficient set up to deliver consistently great drinks, to happy, returning customers. With over 140 modules, speed rails and ice wells to choose from, we're confident you'll be creating the perfect serve, channelling your inner Tess in no time!