Future trends
With innovation, fresh thinking, and new tastes and trends constantly emerging from the dynamic food and drink industry, we've been thinking – what's next in drinks? Below, we round up five of the top trends set to influence the industry in 2023 and beyond.
Sustainability
In line with multiple aspects of consumers' lives, the drive to drink more sustainably is growing all the time.
Sustainable suppliers such as ecoSpirits, whose distribution system helps reduce packaging and transport costs, as well as brands such as Garçon Wines, whose wine is sustainably sourced and uses climate-friendly packaging and Toast Ale, which uses surplus bread to create its beer have led the way, with other brands expected to follow suit to appeal to consumers' eco-friendly preferences.
Tip
Highlight on menus which of your products have eco-friendly credentials to showcase how your site is striving to become more sustainable.
Quality over quantity
The idea that consumers are 'drinking less but drinking better quality' has been growing steadily over the last couple of years. Driven by an interest in the brand's narrative and the drink's age and origin, customers are willing to spend more, if the perceived quality is higher.
With consumers more open than ever about trying new things and exploring the heritage of drinks, brands that launch premium versions of popular drinks stand to profit.
Tip
Be careful not to get lost in premium drinks and forget about the original favourites or the classics that you can always rely on. They will always work as your base, and then you can increase your offering or your range to increase both footfall and margins.
Beyond the bottle
Buoyed in part by the pandemic, with drinkers stuck at home or getting together in parks, the rise of canned drinks looks set to continue. Pre-mixed cans and ready to drink (RTD) options are everywhere, with scope going beyond traditional canned beers into wine, pre-mixed cocktails and US-influenced hard seltzers.
Brands such as The Drinks Drop work with bars to offer their cocktails throughout the UK and have worked in the sustainability angle by using recyclable pouches or glass bottles.
Tip
Create a new revenue stream by offering pre-mixed batches of cocktail as part of your delivery service.
Aesthetically-pleasing drinks
In our social media driven era, eye-catching creations and visually appealing drinks go a long way. Colourful concoctions, special effects and extra garnishes served in beautiful glasses could make the difference between your venue being featured on Instagram or not.
The Alchemist and Mr Fogg's are great examples of bars using social media to their advantage. Look abroad for inspiration (think Blue Butterfly Pea Tea and Dalgona coffee) and get creative with your serves to boost footfall.
Tip
Instagram is your free marketing tool. By thinking about how you present your drinks, you're more likely to encourage customers to share their experience and spread the word about your venue.
Low and No-Alcohol Options
By no means a new trend, but one to continue to monitor and act upon as the demand for low and no alcohol drinks continues. Driven in part by millennials and Gen Z who cite health concerns as a primary reason for cutting back, sites which fail to offer more than traditional soft drink options stand to lose out. Alcohol-free spirits, wine and beer as well as mocktails should all be considered for drinks menus in 2023 and beyond
Look to alcohol-free bars such as Yada in Derby who are reimagining nightlife from a sober perspective or ProudFoot & Co in Winchester who create drinks from forgotten recipes, for inspiration.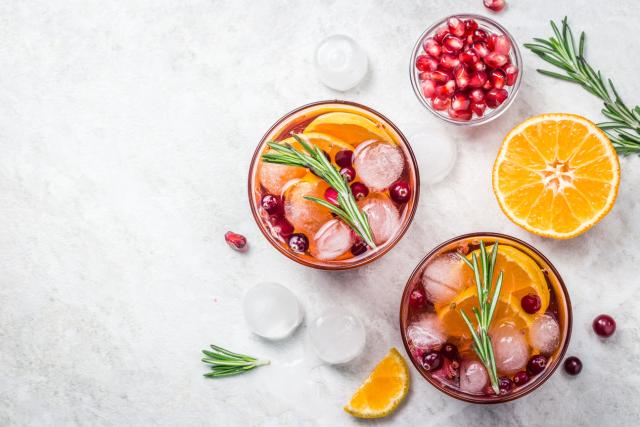 Tip
Alcohol-free is no longer just about Dry January. Stock up on zero-alcohol options throughout the year to cater for this growing market.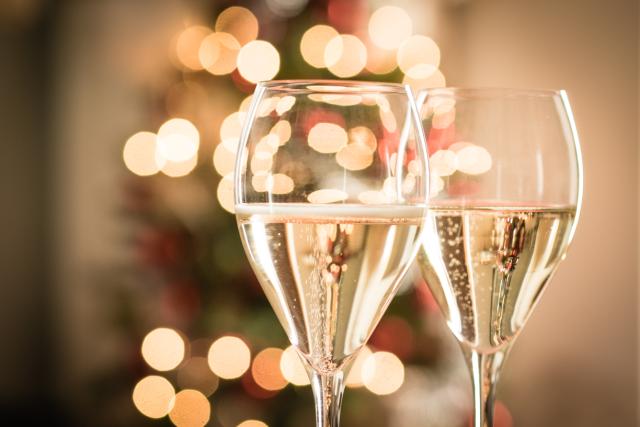 And don't forget…
The rise of speciality gins shows no signs of stopping, but keep in mind that other artisan spirits are also now coming to the fore. Keep an eye on tequila, which is tipped to be the next big trend.

Champagne and Prosecco have held strong over the sparkling wine market for years, but the demand for English Sparkling Wines is steadily growing. Try stocking an English example on your menu (even better if it's local to your establishment!) to encourage consumers to branch out from their usual French or Italian selection!

The drinks industry may historically have been male-dominated, but that's changing to become more inclusive all the time with organisations like Equal Measures helping those from marginalised backgrounds to get into the industry.